Why Attend?
The conference is the perfect platform to bring together those with the questions, and those with the answers. It's an opportunity to share experiences – and for vital collaborations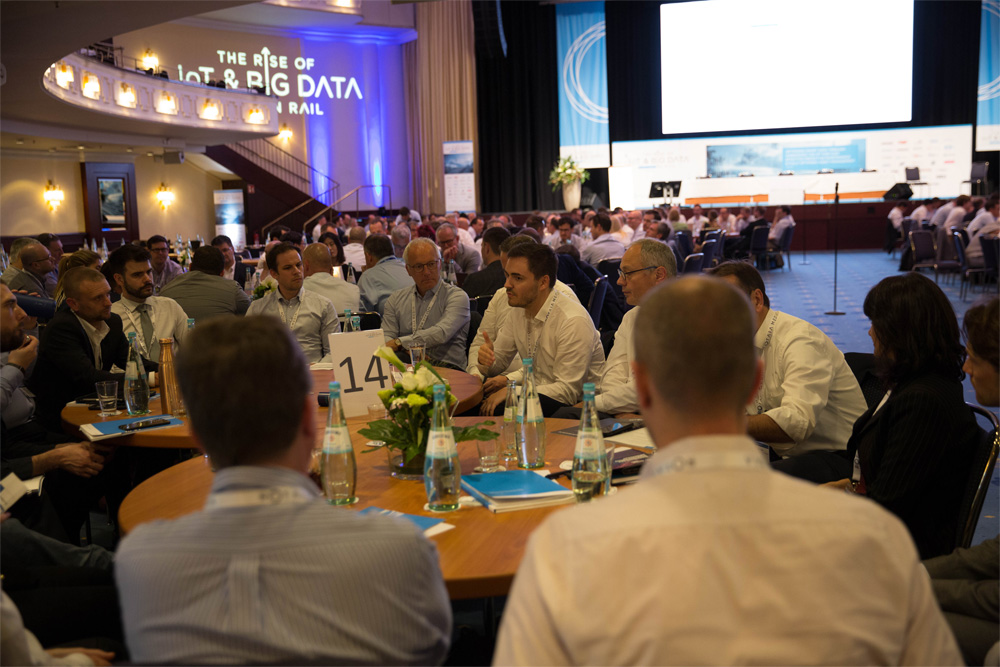 Share expertise, win business
The IoT is redefining the railway industry with significant benefits. As Railways begin to recognise that the rail sector is no exception when it comes to the potential value-enhancing opportunities made possible through the use of IoT technologies, industry stakeholders are exploring digitalisation as a mechanism to create entirely new and optimised railway maintenance systems with predictive qualities. The global predictive maintenance market, including IoTbased remote monitoring of trains and track is still developing, and shows an expected annual growth rate of 21% over the next three years.
Read More
Who will you meet?
Infrastructure Managers, Train Operating Companies, Maintenance & Engineering Companies, System Integrators, Rolling Stock Manufacturers, Signalling Manufacturers, Consultants and Technology suppliers who are:
Directors of Maintenance
Heads of IoT & Big Data
Heads of Data and Analytics
Directors of Procurement
Directors of Maintenance
Heads of IoT & Big Data
Directors of Asset Management
Heads of Technology
Directors of Operations
Directors of Innovation
Heads of Remote Diagnostics
Directors of IT & Strategy
Chief Information Officers
Heads of Data and Analytics
Directors of Procurement
Heads of Rolling Stock
Infrastructure Asset Managers
Chief Technology Officers
Directors of Infrastructure
Data Management Consultants
Data Scientists
Heads of Asset Intelligence
Read More