Programme
The conference will assess the progress of the sector's use of IoT to date, the level of its capabilities, practical steps on how to fully harness its growth, and how to alleviate the likely challenges to implementation.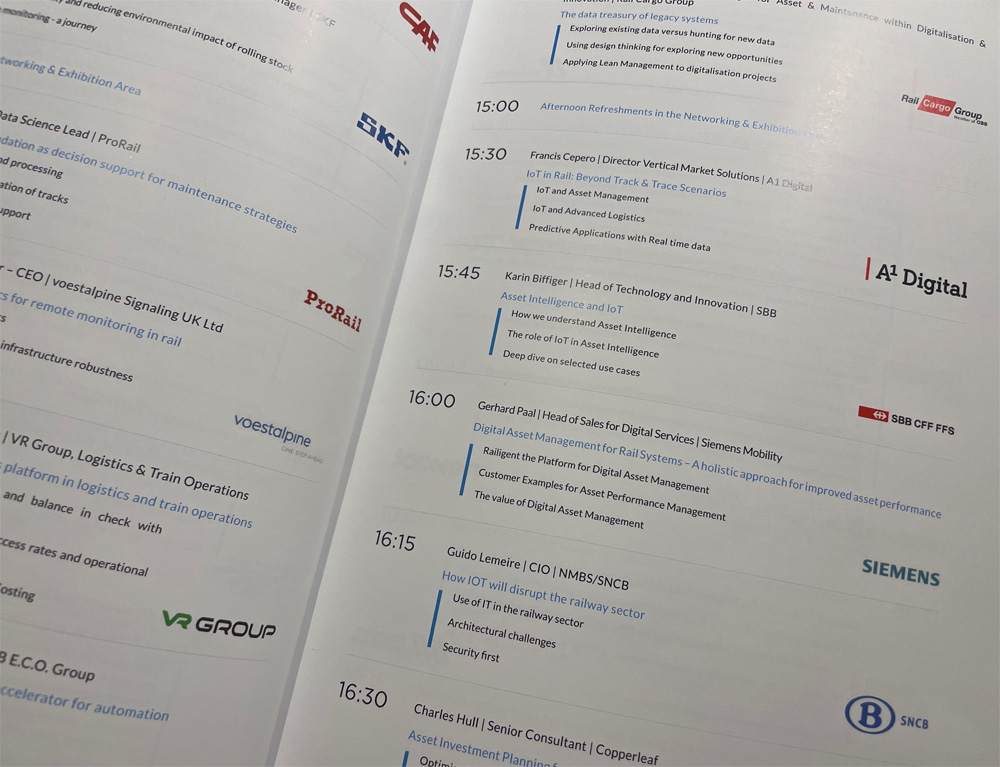 2023 Agenda
DAY 1
Registration and Welcome Refreshments in the Exhibition Area
Ben Holliday | Managing Director | Rotaia Media (Organiser)
& Daniel MacGregor | Co-Founder | Nexxiot (Chairman)
Welcome Address

Rolf Härdi | Chief Technoloy Innovation Officer | Deutsche Bahn AG
IoT – expectations vs reality
Successfully implemented examples in practice
Criteria for a successful implementation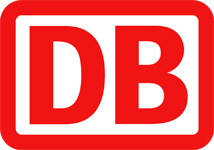 Mads Thorstrup | Head of Asset Management | Banedanmark
How to ensure that usage of data makes you more efficient
Reengineering your ERP system does not do the job alone, you need to standardize and address processes and culture within your (eco)system/organisation
You need to define your output needs before defining deliverables
Data need to be more than documentation

Hajar Monnet | Senior Consultant Presales EAM EMIA | Hexagon
Asset Performance Management: Driving regulatory compliance and operational efficiency in the Rail Industry
Dig into your data: Leverage IoT and make better decisions
Make your railway operations safer and more comfortable
Assess the performance of your rail network

Guillaume Branger | Telediagnostic & Predictive Maintenance Key Component Engineer | SNCF
Predictive Maintenance SNCF: the future is now
The complete chain for optimized maintenance
Use cases developed at SNCF since 2014
The savings measured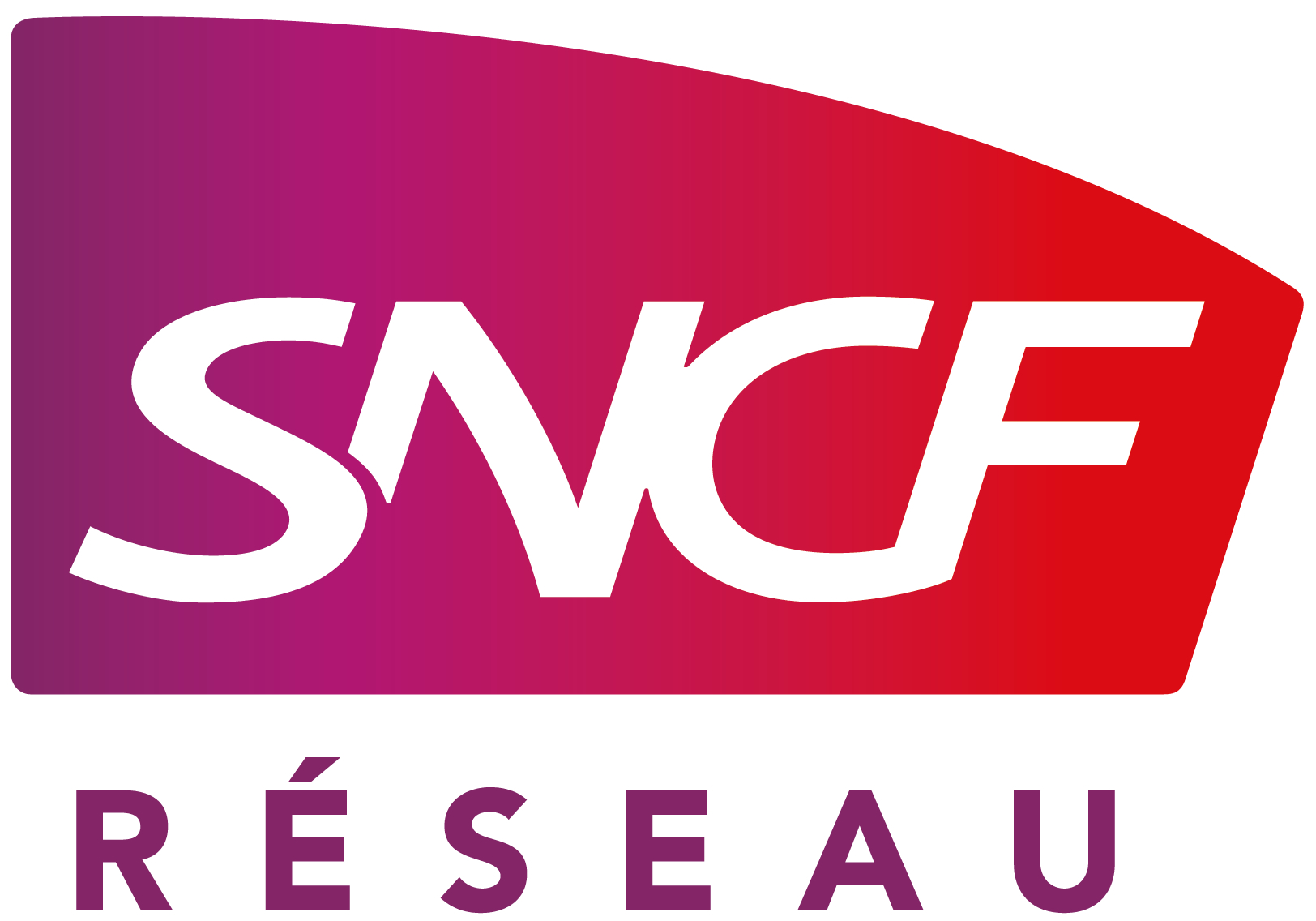 Sven Strassburg | Sustainability Software Thought Leader & Principal Solution Architect | IBM Technology
Instrumented, Interconnected, and Intelligent - Digital transformation in an evolving industry
Digital transformation driving disruptive and evolutionary change in the industry
Condition monitoring and predictive maintenance support sustainability initiatives
Situational context and augmented intelligence to drive operational excellence and to meet sustainability objectives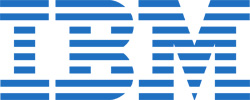 INFRASTRUCTURE MANAGER PANEL DISCUSSION
Intelligent Infrastructure Programmes are now key to future performance improvements achieved through new digital and innovative technologies.
How are data-driven technologies enabling you to understand the condition of your infrastructure?
There are many digital devices such as sensors which collect data that are able provide Infrastructure Manager's will real-time information. How difficult is it to separate meaningful data from the mass which is collected?
Historically, the rail sector tends to be rather slow in changing to newer technologies and it takes an extensive time to bring them into operation due to regulations and authorisation requirements. How can we break this cycle to achieve a more holistic Asset Performance Management approach to reduce maintenance costs and achieve greater efficiency?
Panellists:
Joao Morgado | Asset Information Manager | Infraestruturas de Portugal (I.P)
Mads Thorstrup | Head of Asset Management | Banedanmark
Christopher Rowley | Principle Intelligent Infrastructure Engineer | Network Rail
Dr. Uwe Jasnoch | Vice President for Business Development | Hexagon's Geospatial Division
Eric Garzon | Co-Founder and President | In A Blink
Bernhard Antony | Head of Technology Centre Purkersdorf | Plasser & Theurer
Morning Refreshments in the Networking & Exhibition Area
Joao Morgado | Asset Information Manager | Infraestruturas de Portugal (I.P)
The role of data and information in better rail asset management in Infraestruturas de Portugal
What data do we have and what we are doing with it in rail asset management?
What data and information is missing?
What are we doing to get there?

Maximilian Eichhorn | Vice President and Global Head, Digital Products & Services | Knorr-Bremse
IoT – Internet of Trains
With more and more electronics and sensor technologies included Trains are becoming more and more complex
Based on data sharing as well as digitalization of the various systems an Internet of Trains (IoT) will generate totally new values
The highest benefits will be achieved when Operators, Vehicle Builders and Sub-System Builders are working cooperatively and fair together

Dr. Niko Davids | Chief Digital Officer and Head of Innovation | VTG
From IoT data to value for the customer
Digital Fleet Management
Predictive Maintenance
Digital Products

Stefan Kalmund | CEO | Nexxiot
Driving Organizational Resiliency through Asset Intelligence
Deriving diverse insights from connected railcar parts and subsystems
Strengthening resiliency through real-time multi-level visibility

Karim Ait Hamou | Senior Data Manager | CFL
Data Interoperability: Key for removing barriers?
Standards, usages, and access
Infrastructure for sharing and exchange
CFL use cases

Grant Harley | General Manager | Petards Group
The Petards Flow - Real world integration of CCTV systems with network infratructure management
Becoming agile in a non-agile environment
Driving action from data
Identify - Quantify - Rectify - Verify

Lunch in the Networking & Exhibition Area
Christopher Rowley | Principle Intelligent Infrastructure Engineer | Network Rail
Continuing the journey to Intelligent Infrastructure
Progress within Network Rail's programme to date
Our plans for the next five years
Demonstration of the technology deployed

Simon Giovanazzi | CEO of infraView GmbH | DB E.C.O. Group
Automation of railway maintenance is progressing - latest insights
Rolling stock maintenance: Automation of inspections of high speed trains
DIANA inspector - approaches for automation of rail infrastructre maintenance
Current status and challenges in enhacing automation

Remigijus Skirkus | Head of Quality and Safety | JSC LTG Infra (Lithuanian Railways)
Railway infrastructure quality control modernization in Lithuania
Hardware modernization
Software implementation
Connecting all together

Ivan Rochford | Digital Train Manager | SKF
Technical and business advancements for condition based asset management
Technology demands for future fleet management
Business models to drive innivation in products and services
Partnering to support a predictive maintenance approach

Gonzalo Delgado Fernández | Technical Manager of Railway Cybersecurity | Renfe
How to mitigate cybersecurity risk on the railway
Risks on the train
Cybersecurity plan
Cybersecurity requirements

Afternoon Refreshments in the Networking & Exhibition Area
Ivan Vidovic | Program Manager | voestalpine Signaling Austria GmbH
Digital Innovation – latest monitoring technology to hit the railway
Innovation driving change
A customer success story
What next..?

Guillaume Gach | Project Manager of Artificial Intelligence for Predictive Maintenance | UIC
Key insights from Artificial Intelligence for Predictive Maintenance (AIPM) project
A 3 years project
AIPM initiatives
Opportunities and challenges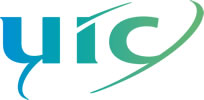 Paul Fleming | Managing Director | Camlin Rail
Wayside inspection - a modular approach to realising customer value
Why are customers requesting more from wayside inspection systems?
How is Camlin realising customer value?
Partnership first – a collaborative approach to deliver long term value

Steven Woudenberg | Digital Lead Data for Operations & Lead in Advanced Analytics | NS
A data driven organization and how to get there. An NS story
How is NS organized to empower the employees to help the organization become more data driven?
What are the main pitfalls NS has encountered in their journey to become more data driven, up until now?
What are the success stories of the approach NS has implemented?

José Antonio Marcos | Head Area Manager of Smart Maintenance Engineering | Talgo
Dynamic Maintenance Management Approach based on artificial intelligence and digital twins technology
Real time monitoring and smart data management
Application of Machine and Deep learning for diagnosis and RUL for prognosis
Maintenance Management System as a smart combination of predictive and preventive maintenance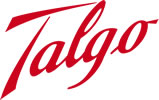 Aleksandr Zaitsev | Head of Digital Transformation & Innovation Department | Estonian Railways
The Digital Transformation journey of Estonian Railways
Estonian Railways Digital Transformation Strategy. How it started
Asset Management and Field Service Management. Current position and challenges
Our goals and what we are striving for in the near future

RAILWAY OPERATORS PANEL DISCUSSION
Railway operators are planning significant investments in new digital technologies to improve maintenance and tracking of assets. However, they face the challenge that existing digital technologies are already embedded in current operations or maintenance processes.
How do Railways solve this challenge and avoid additional costs and delays in the process?
It is well known that there are many sensors and data analytics technologies widely available, yet what Railway operators are struggling with is the understanding of the IoT and its worth. How can the IoT create value for Railway operators and maximise its potential?
There have been significant advancements in digitalisation with regards to passengers, however operations and maintenance processes are still slow to adapt. What needs to change so that going forward, all core processes such as maintenance are digitalised making asset availability standard?
Panellists:
Rolf Härdi | Chief Technology Innovation Officer | Deutsche Bahn
Steven Woudenberg | Digital Lead Data for Operations & Lead in Advanced Analytics | NS
Sven Strassburg | Sustainability Software Thought Leader & Principal Solution Architect | IBM Technology
Niko Davids | Chief Digital Officer & Head of Innovation | VTG Aktiengesellschaft
Pedro Conceição | CBM Technical Sales Consultant | Nomad Digital
Martin Runge | Head of Digital Services | Siemens Mobility
Drinks Reception Sponsor Invitation
Jarek Rosinski | Chief Executive Officer | Transmission Dynamics
Trains with Brains® - The future of live rail asset and infrastructure monitoring
Critical design features
Advanced machine learning
Power of combining solutions

Daniel MacGregor | Co-Founder | Nexxiot
Chairman's Closing Comments
Drinks Reception in the Networking & Exhibition Area
Networking Gala Dinner in the Conference Hall
Day 2
Nina Stumme | Head of Data Management and Analytics | DB Netz AG
How to connect Data & AI with dog intelligence at DB Netz DataNet
How DB Netz wants to improve construction, maintenance and operations of rail infrastructure by Data, Analytics and AI
Presenting some recent examples of Data & AI products that contribute to digitalisation of rail infrastructure and environmental protection at DB

Gerhard Paal | Head of Sales for Digital Services | Siemens Mobility
Rail Service Hub - A fully digitalized workflow for maintenance and operations of railway assets on Railigent X
Railigent X for rail vehicle maintenance and operation
Fully digitized workflow for rolling stock maintenance
Network and interface between fleet manager and workshops for efficient service demand processing

Roberto Tundo | Chief Technology, Innovation & Digital Officer | FS Group
The FC Group data factory: shared value for customers and internal processes
Gruppo FS as a "Data factory" that collect internal data about the status of infrastructure and the rolling stocks, and external data about the outside context and customers behaviour
How to create value from data: organisation model and internal digital factory
Highlights on main projects: integrated services and asset management

James Simester | Technology Director | Unipart Technologies Group
How do I save time, money and carbon implementing RCM?
Always doing what we've always done but expecting a different outcome – time for change
Leveraging industry know how to our advantage
Real world examples of implementing data science techniques to expose failure data

Lawrence Biess | Assistant Vice President of Fleet Systems Research and Integration | Amtrak
Big Data, (I)IOT, AI, and Innovation in Rail: To What End?
Lean (and the Lewin Change Model) as a compass and process for change and innovation.
People, Processes, Technology: Familiar triad, ever-changing landscape.
Outcomes: What does sustainable & successful change look like, sound like, feel like?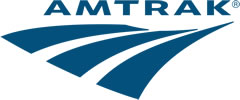 Youssef Kirtas | Account Manager | AVEVA
How digitalisation is transforming the operations of leading railways
Reaching operational excellence by improved workforce digital enablement
Unlocking growth in rail with digital maintenance
Leveraging existing and future investments by maximising/optimising the use of infrastructure

Morning Refreshments in the Networking & Exhibition Area
Loïc Michel | Infrastructure Monitoring Business Development Manager | Sercel
Distributed sensing applied to railroad monitoring
Rapid development and adoption of new technologies to monitor railroad conditions
Real time monitoring of rail road surrounding and subsurface conditions are developing quickly
Predicting degradation of subsurface is critical to maintain operational use of railroads


Dr. Madalina Thiele | Team Leader Data Science | DB Cargo
Condition based Maintenance at Deutsche Bahn Cargo as an end-to-end product
Overview Data Stream Locomotive to SAP
Monitoring of Data Quality and Feedback loop
Use Case Example

Rainer Masopust | Head of IoT Practice for Austria and Central Europe | Eviden
Extending the railway track view using UAVs and other data sources
Using UAVs flying BVLOS (beyond visual line of sight) to generate a broader view of the railway track
Automating the asset management and condition monitoring
Integration of other data sources moving to the digital twin

Juliette van Driel | Product Manager Wayside Train Monitoring Systems & Real-Time Asset Monitoring | ProRail
ProRail Monitoring Platform
Development of PMP
Making more information by combining data
How me make big data work for us

Bernhard Antony | Head of Technology Centre Purkersdorf | Plasser & Theurer
Reinventing track maintenance through digitisation and big data
Digitalisation
Automation
Track Maintenance

Danilo Brinati Vieira | Advanced Maintenance Engineering Manager | MRS Logistica & Pedro Henrique | Innovation Manager | MRS Logistica
Innovation and Big Data applied in a heavy haul fleet
Innovation and how MRS's data lab works
A case study applied to cargo rolling stock
Availability and operational interference gains achieved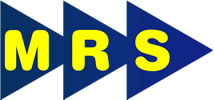 Lunch in the Networking & Exhibition Area
ROUND TABLE DISCUSSION GROUPS
1. What does the railway need from IoT in the next 5 years?
2. How can we increase cooperation on data and digitalization between Operators, Vehicle Builders and Sub-System Builders?
3. How to break up out-of-time rules and regulations to speed up automation in railway maintenance
4. The potential of partnership and technology to unlock best maintenance practices
5. How to capitalize on new business opportunities powered by IoT and data?
6. Common challenges in digital transformation – what are barriers railways face and how to address them.
7. Is it needed to own the data?
8. Applications of digital twins for predictive maintenance
9. How do maintenance models adapt to benefit from condition-based maintenance?
10. Improving digital asset management
11. How do we create agility in Rail when stability is favoured over agility, compliance over technology?
12. How to manage IoT data migration to any cloud with scale to take advantage of AI and ML
13. Railroad maintenance: Next steps for predictive
14. Instrumented, Interconnected, and Intelligent – Digital Transformation of Rail
15. Is it only about data?
Chairman's Closing Comments & End of Conference